Product Liability Attorney
PRODUCT LIBILITY ATTORNEY IN SAVANNAH GA
Local Representation For Dangerous Product Cases
When a product malfunctions due to a defect, it can result in serious accidents and injuries to consumers including burns, brain injuries, broken bones, medical complications, and more. Some examples of products that can often malfunction and become dangerous. All of these products have the potential to cause devastating and even life-threatening injuries to you or a member of your household.
Cases involving products liability claims can be complicated, especially when they are brought against large billion-dollar corporations. These companies have extensive resources, insurance companies, and legal teams prepared to fight against liability for consumer injuries. By choosing Zach to handle your case, you can rest assured that he'll  have the powerful resources and skills needed to face off against large manufacturers in court. There is no excuse for selling defective products and injuring unknowing consumers and we will stand up for your rights to recover for your injuries.
If you or a family member sustains injuries due to a product, you can face medical bills, pain and suffering, lost wages, and other injury-related losses. It is only natural to want to know who you can hold accountable for these losses. Zach is a local attorney and be honored to review and consider your case.
I'm very pleased to recommend Zachary H. Thomas Law to my friends and relatives! I have to mention how efficient and professional in dealing with my case has been with Zach.
Free Product Liability Case Evaluation
Savannah
Products Liability
Attorney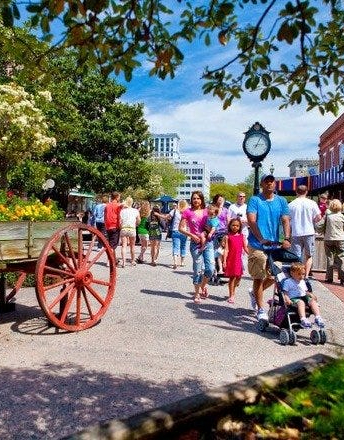 What is the difference between a design defect and a manufacturing defect?
A design defect occurs when the manufacturer designs a product that is unreasonably dangerous to the consumer. An example of a design defect is a vehicle that has a tendency to flip over under reasonably foreseeable driving conditions.
A manufacturing defect occurs when an error in the manufacturing process creates an unreasonably dangerous condition in the product. All products should go through a rigorous inspection process so manufacturing defects can be detected before the product is placed on the market.
What is "failure to warn?"
Failure to warn occurs when the manufacturer fails to warn consumers about a product's dangers or fails to instruct them on how to properly use the product. In some cases, courts have found a "failure to warn" even when a manufacturer's instruction manual warned of a danger, but the warning was hard to see or unclear. In many instances, bold stickers or other warnings on the packaging are necessary to adequately warn the consumer about the danger of serious injury or death. The type of product can also be a factor in determining whether there was a failure to warn.
Failure to warn cases are extremely complicated and typically involve a great deal of evidence presented by both sides.
What parties may be liable for a defective product?
Products liability law is designed not only to deter the production of dangerous goods, but to discourage unsafe products from moving through commerce. Each case is unique, but the manufacturer, distributor and/or seller can typically be held strictly liable for a defective product that injures the consumer.
The product that harmed me was clearly defective; why do I need a products liability attorney?
For a successful products liability claim, you need to prove that a defect existed and caused your injuries. If you cannot prove those two elements, your claim fails on its merits. Further, the defendant will go to great lengths to demonstrate not only the safety of its product and absence of a defect, but that your negligent misuse of the product was the cause of the harm.
Even products liability lawsuits that seem to be straightforward need a defective products attorney to ensure that the claim is successful and obtains maximum compensation. Damage valuation is a complicated process that requires specialized expertise. You generally only have one chance to recover damages for your injuries; if your claim leaves you undercompensated, you likely won't have further legal recourse.
Zach is a products liability attorney that takes great pride in delivering personalized legal service, never losing focus of what matters